'Ello dere Swipesters
(that's like meant to be an Eccles-type voice, OK?)
Great news from the West Coast where director Tim Burton is assembling a stellar line up for his new movie production of a previously unheard Goon Show. The script, by Spike Milligan and Eric Sykes, was long thought lost but an almost complete draft turned up whilst Sykes' was having a new carpet laid. Director Burton leapt at the chance to bring his own idiosyncratic vision of Milligan's surreal comic creations to the big screen. He was overwhelmed by the long list of Hollywood stars who had expressed an interest in what would seem to be a fairly quirky project. "When Julia Roberts is on the set and doing her darndest to perfect a Minnie Bannister voice, you really know things have gone weeeeeeee-ird!" said the exuberant director of
Edward Scissorhands
,
Mars Attacks
and
Ed Wood
. "Bruce Willis was crestfallen when we turned him down for the role of Major Denis Bloodnok and I'm sure George Clooney will never speak to me again. But, I've gotta stick with my vision. There's just no way he was right for the role of Bluebottle", Burton admitted.
The Cast of the new production,
The Rampant Odour-eater of Clacton-on-Sea
is as follows:
Henry Crun: Richard Maddeley
Minnie Bannister: Judy Finnegan
Hercules Grytte-Pyppe-Thynne: Hugh Grant
Bluebottle: Bjork
Major Denis Bloodnok: John Goodman
Eccles: Anthony Hopkins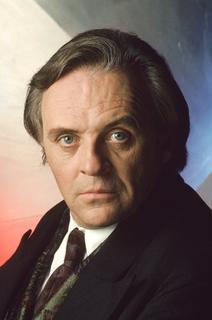 Neddie Seagoon: Johnny Vegas
Moriarty: Cathy Moriarty
Hugh Grant was especially pleased to be playing against type. "I've had quite enough roles playing a decadent cad made of string who lives in a rubbish bin with a television aerial on top for one lifetime!" beamed the star of Notting Hill. Burton was confident that the film would rekindle interest in the 50s BBC radio show, "just you wait - every playground in the land will soon have kids milling round making absurd faces saying, 'he's fallen in da water' all day long. Especially when they hear Britney doing it!"
Th
e Rampant Odour-eater of Clacton-on-Sea
opens on Boxing Day.
Love on y'all,
Bob